Having a good web design is an essential component in today's business world. A well-designed website can differentiate success and failure for many businesses. Web design can improve the user experience, attract customers, and increase sales.
Nowadays most business persons or entrepreneurs are aware that the website is not for just decoration. So, it is a must that your web design should be the best.  Web designing is one of the primary elements of a website. It makes or breaks it because directly affects your sales and the operations of your business. 
You should always see the importance of a good and effective website to achieve optimal business results. To know more, here are the 5 impressive improvements web design can give your business.
History of Web Design
In the beginning of Web design in 1991, the initial Web pages weren't "designed" in the sense of looking through the layout. The only things that mattered were the content and links because these were publications produced by researchers for their fellow researchers. However, the appearance of pages started to matter when the Web was used more often in the middle of the 1990s. 
JavaScript was available, but people considered it more as a toy than a design tool. Until commercial sites started to appear, they became a more serious concern. As websites began to use animation, web designers began to pay more attention to readability and appeal. At this start, the only option was animated GIF images.
The new idea started to emerge at the start of a new century. This is where the creation of pages should require technical knowledge and expertise in visual design. CSS2 or (Cascading Style Sheets Level 2) has been available since 1998, allowing the principle of appearance and content separation. Page designers had far more control over the placement and appearance of each element.
By this time, designers have been involved in the website creation process; They recognized that too much material on a page or too much text in an unbroken block is a burden on the reader. They started separating content into multiple pages, using menus and tables for navigation. The landing page grew increasingly significant, typically having minimal content but guiding readers to other pages. Blinking typography and brilliant colors started giving way to more understated designs.
The increasing availability of fast connections, processors, and higher-resolution monitors created new designer opportunities. High-resolution graphics and animations became popular. Multi-column layouts and sidebars took advantage of the larger screens. By then, the talk about "Web 2.0" use for pages with interactive and configurable elements started.
In the late 2000s, the importance of search engines had grown rapidly. However,  the term "search engine optimization" was not widely used then; site owners wanted their pages to be found. Meanwhile, HTML was making it possible to create more types of content, reducing the need for Flash. 
Meanwhile, Ajax, a JavaScript technique that allows pages to be updated in place, allows websites to become more interactive. Small changes responding to user input are now possible without reloading the entire page. It was possible to have a meaningful conversation about Web applications.
In 2010, mobile devices have grown to account for more than half of all Web page access worldwide. This means that websites must function properly on both small and large screens. For a time, the dominant design strategy was to provide two-page versions. 
The same page became accessible to all devices through responsive design. The browser uses JavaScript and CSS to configure it for the hardware it is running. The release of HTML5 and CSS3 has aided in this effort by bringing to the forefront another important principle: the separation of the document object model (DOM)  from the content and appearance. The ability to handle the DOM independently has aided in creating page designs that work with any content and can be customized as needed.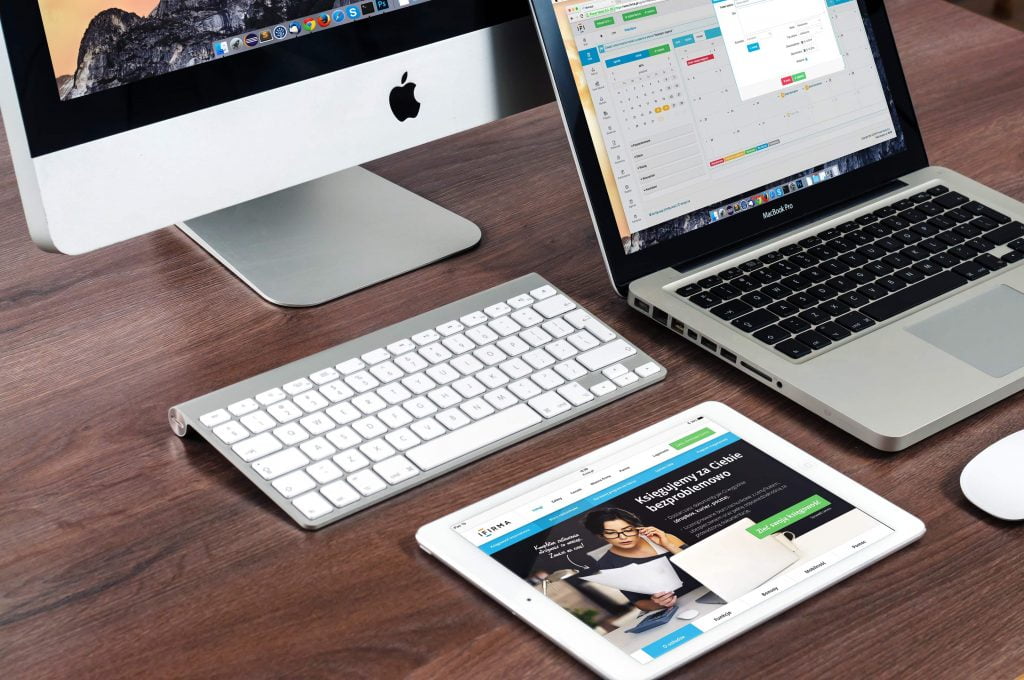 What is Web Design?
In a definition by Interaction Design Foundation, Web Design is the design of websites as displayed on the internet when you search for them.  It refers to the user experience aspects of website development.
The primary focus of web design used to be creating websites for desktop browsers, but since the middle of the 2010s, designing for mobile and tablet browsers has gained significance, too.
A good and effective web design is not just aesthetically pleasing but user-friendly, appropriate to your business' branding and your target audience, too. Most webpages are designed with a focus on simplicity so that no irrelevant information and inapplicable functionality might distract or confuse the users.
What is a Web Designer?
A web designer is an IT expert who designs the layout and works on the usability of a website. It is responsible for the website's look, feel, and content. Appearance, for instance, pertains to the colors, font, and images utilized. While the layout is how information is structured and categorized.
A good web designer must possess both creative graphic skills, as he is required to visualize how a site will look, and technical skills, which refer to how the website will function. 
Web Design tools and software
Here are some of the helpful tools and software that Web designers can use.
This is a web design program that's well-suited for beginning designers. The software provides various in-built themes and plugins for users to install, change and customize on their websites. The variety of choices can help you find a site that suits your style, preferences, and website needs.
You can directly code the particular design you want for your website here. You can also create responsive designs, ensuring a site optimized for mobile, tablet, and desktop viewing. Even though it requires you to input code, having extensive knowledge of various programming languages is unnecessary. 
It is a vector design and wireframing tool. It has drawing tools, mobile and desktop previews, and sharing options so you can get feedback on your designs. Likewise, you can select an artboard size tailored to a given device and import a UI kit. 
Creative web designers use this to generate prints and patterns for their design projects. It contains various colors and gradients, and you can also make digital artwork based on your sketches. Photoshop is ideal for experienced designers because it allows them to produce stunning designs quickly.
It has an easy-to-use graphical user interface that features things like 3D animations and basic shapes. It uses programming languages like HTML5, CSS, and JavaScript to produce content. You can also design your website using multiple colors and a library of photographs and videos.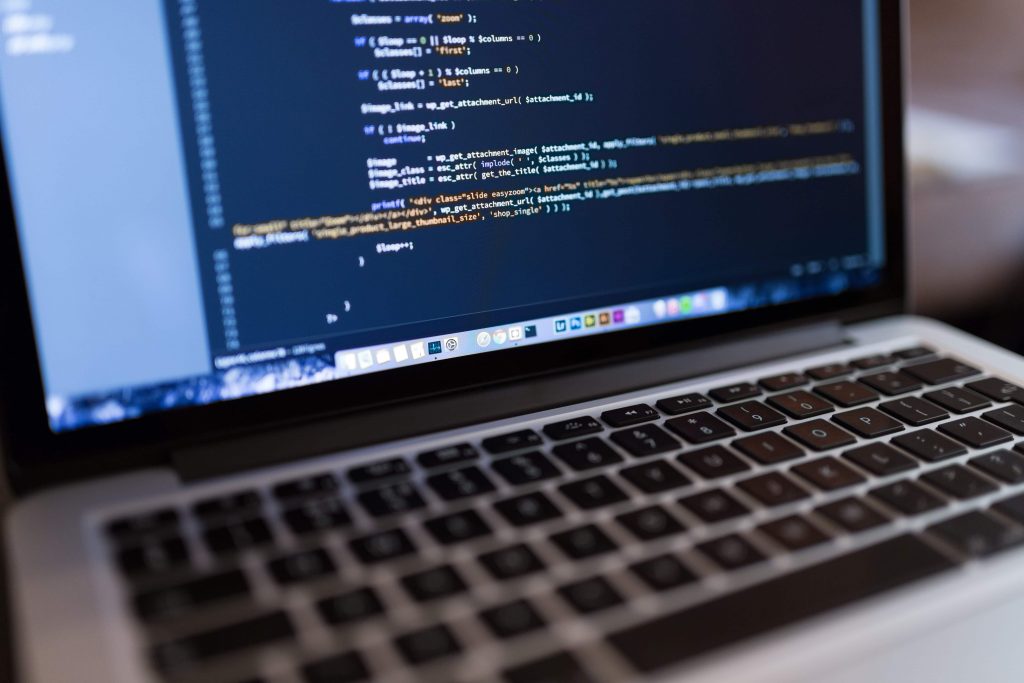 Web designers can explore a range of features and applications here. You may also design aesthetically beautiful and user-friendly website interfaces with InVision. Rapid prototyping is another aspect of this online design tool that enables web developers to construct web transitions for their animation projects.
It is a vector UI design tool with smaller file sizes. It has an integrated grid system and a simple design. The tool is simpler to use thanks to this simplistic aesthetic. 
This allows you to create other types of websites, like a blog or an online store. Wix offers free and premium subscriptions, with the latter providing hosting, security, and backups for Wix sites. 
Numerous designers can use this and simultaneously collaborate on the same project. Moreover, with searchable components and styles, Figma enables you to swiftly develop designs for mobile devices, tablets, and desktop PCs.
Five improvements a good web design can do for your business
Attract first-time visitors to your website.
A good web design will have a striking look. Its eye-catching characteristics will attract the attention of the first-time visitor. For people who will visit your site for the first time, your website should be able to impress them. A stunning website design makes your visitors like your products and services. 
Help you connect with potential customers.
A good web design will not let people who visit your website be a visitor only. It will help you convert them into potential customers. Not only they will be pleased with how your website works, but it will also introduce them to your products and services offered that they might avail today or soon. 
Build trust and credibility with your customers.
The main purpose of having a website is to provide enough information that the customers need. Doing so will create trust between you and your customers and earn credibility for your brand.  Having a good web design can also benefit businesses in terms of SEO. Search engine optimization (SEO) is the process of optimizing a website to make it easier to find in search engine results. A well-designed website can improve its ranking in search engine results and make it easier for potential customers to find. Additionally, web design can help businesses to create an online presence and establish credibility. Potential customers can quickly assess a business's credibility and professionalism through the look and feel of the website.
Sell more products and services.
A good web design will make the experience for your customers more convenient. You can sell more products and services if you display your products in a well-organized manner and have secured the processing of orders. The products should be displayed so that the visitor can get the details about the product quickly. If a visitor does not find any information collected about the product, he/she will leave the site without purchasing it. So, ensure you provide all the information about your products and services. 
Achieve Customer Satisfaction.
A good web design starts with understanding user needs and a design that is aesthetically pleasing and easy to use. The website's structure should be intuitive, with clear navigation and well-labeled information. By creating a user-friendly and aesthetically pleasing website, customers will have a positive first impression. This can lead to increased customer engagement, leading to more sales.
Everest Online Marketing Web Design Services
Having a good web design can be beneficial for businesses in a variety of ways. A user-friendly, aesthetically pleasing website can improve customer engagement, sales, and SEO rankings. Web design can also help businesses to create an online presence and establish credibility. Investing in a good web design is a worthwhile endeavor for businesses.
If you're considering getting a web design for your business, I've got some good news for you. Everest Online Marketing is an  IT outsourcing and offshore company with a focus on adaptable and affordable solutions for companies looking to launch or enhance their online presence. We offer a variety of solutions, including web-based marketing and customer care services.
We can provide you with a well-designed website that can positively impact your business in many ways. From boosting your search rankings to helping your customers find what they want, a good web design can help your business succeed. Contact us today.
Read More: 7 Excellent Advantages of Website development for businesses