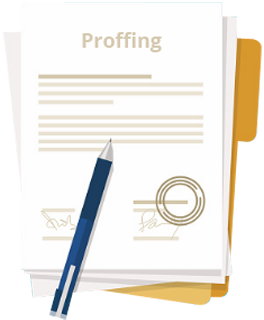 No matter what type of business you are in, you will face situations that require written communication. You may need to write content for websites and social media or you may have to develop business plans and letters, brochures, PowerPoint presentations, Ebooks and other professional documents. Of course, the last thing you want is to send or present documents to potential customers that are filled with mistakes. So it makes perfect sense to have them checked to ensure they are 100% error-free.
Everest Online Marketing understands that accuracy is the gold standard when it comes to written or printed communications. This is why we offer proofing and editing services to help businesses like yours develop professional documents that are free from grammatical or typographical errors.
We do proofing and editing for all types of written communications with great care and attention to detail. As such, all the memos, letters, emails, presentations, whitepapers, and other documents you assign to us will reflect professionalism and competence once checked. In the end, grammar errors, misplaced punctuations and misspelled words will no longer get in the way of your business from creating favorable impression to potential clients and successfully conducting deals that make profits.