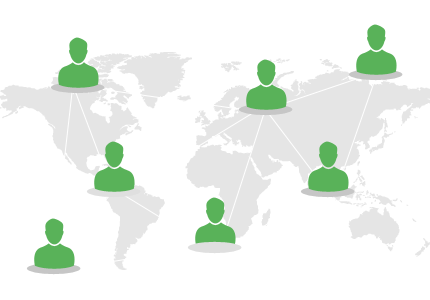 Offshore Leasing Services in the Philippines
Leasing staff in the Philippines is efficient at fulfilling business needs at reduced costs. Having outsourced staff saves you expenditures from renting office spaces and office facilities. The Philippines is known to have cost-effective services due to its low cost of living. The wide pool of top talent and competent Filipino employees are also flexible, smart, and diligent at job functions. This allows business owners to focus on the core competencies of their operations while still delivering on their mission and brand objectives.
Offshoring employees in the Philippines allows companies to get access to highly skilled labor who may help you meet business requirements seamlessly. Expanding your workforce is a strenuous task. Some firms do not want the stress of payroll management, record keeping, and staff benefits, thus, they consider finding the right leasing agency.
How to Get Started with Offshore Staff Leasing Services
It is difficult to attract and retain employees, and establishing an offshore team in the Philippines would be of huge help to address this. Everest Online Marketing cut costs to usual workstation expenses without the employee's quality of work being compromised. We are allowing you to focus on income-earning activities. Everest Online Marketing offers effective offshore labor operations, and this is how you can get started with it:
1. Research
With various business process outsourcing companies who have staff leasing offers, it is necessary to filter out which ones have promising services and which ones are to be left off the list.
2. Inquire
Different businesses have different requirements in terms of skill set, educational attainment, and even gender preference. It is best to inquire with the relevant company about whether they can provide you with the staff you require.
3. Evaluate
Evaluating saves you the trouble of wasting your time. It is best to sum up cost reductions, make comparisons with the competitors, and weigh out the company with the most advantages to provide. Testimonials from their clients would also help you evaluate the company. Compare, ask questions, clarify, and be informed.
4. Quote
Business activities are often associated with finances. Request a quote for their services, including inclusions and other operational expenses.
5. Deployment
This process is the most anticipated moment for your company. The pool of talent who will provide you with the office work will showcase their skills to help you with your business activities.
The Benefits of Offshore Staff Leasing Services
Leased employees from companies in the Philippines have both advantages and disadvantages. Companies looking for additional details about this information can't help but wonder what truly is in it for them with offshore staffing services. Here, we provide you with some benefits when you hire an offshore employee.
Operating expenses have been reduced.
Increased business flexibility
Access to global talent and skills
Cost-efficient
Have higher earnings
Human resource management is a difficult job, especially when you can't find the right employee you want to hire. You can focus on the core business without having to compromise on the skills of the staff.
How Offshore Staff Leasing Eases Business Operations
Having the best talent gives businesses a competitive advantage over their competitors. Unfortunately, accessing these talents onshore proves to be difficult for many companies, and maintaining them can get expensive as well.
Our offshore staff leasing solution allows you to have a dedicated team of talented staff that will handle the work you need done. The great thing about our service is that we will take charge of all the human resources-related tasks and provide the infrastructure your staff needs to accomplish your project. You also get to access skilled labor because the people we have onboard are trained in disciplines that include website development and design, graphic design, content development, search engine and social media marketing, data processing, and customer care, among others.
If you are considering expanding your business or are looking to set up your own company, you want to make sure you acquire the most qualified people to join your team. The best way to get them without taking on recruitment responsibilities and incurring high manpower costs is through the offshore staff leasing service offered by Everest Online Marketing.
Contact us now!