Website Design and Development
Creating websites that not only make a statement, but are also easy to use, scalable and flexible by approaching web development with targeted users in mind.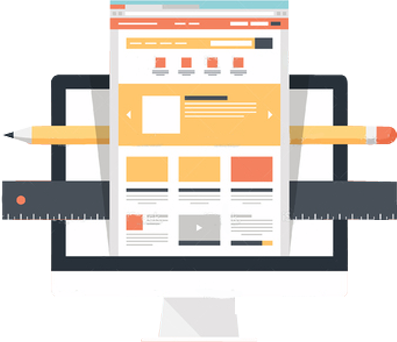 Web Design and BeyondEvery business needs an online presence, and the best way for any business to make an impact online is through a website. It is not enough to just have any website, though every business must represent itself well through a website that will surely attract the attention of potential customers. What gets people's attention on the Web is a well-designed website, and this is one which we can help provide you with.
We have a team of innovative and experienced web designers who can help your company build and strengthen your presence online. Regardless of the kind of website you need, rest assured we have the staff to design it for you. If you also need the services of graphic and flash designers, look no further. We also have these professionals in our roster, and they can handle logo and banner design tasks among others for you.
Going for Quality Web DevelopmentIt is important to note that a website needs more than just amazing design to captivate its target audience. It should be functional in order to help customers access information, as well as goods and services that they need. A stunning website would be of no use to an individual if he or she will not be able to utilize it well. It is the web developer's job to guarantee website functionality and in turn, ensure that the customer has the best website experience possible.
We are home to some of the industry's most talented web developers. They are skilled in several scripting languages and are also proficient in front- and back-end technologies. You can rely on their expertise for contact forms, content management systems, client server programs, plug-ins and many more.
Choose Everest Online Marketing for Web Design and DevelopmentIn addition to web designers and developers, we also have equally competent programmers and webmasters who can help you with the creation and maintenance of your website. If you are looking for staff with which to assemble your own web development team, try Everest Online Marketing. With our staff's combined efforts, business success online can be had. Even if you run a brick-and-mortar business, know that we can help you reach your business goals.