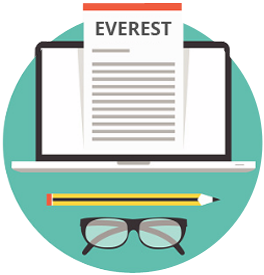 Strong and creative words can influence decisions and encourage people to take action. So if you want to get the word out about your website, product or service or you want to connect with your target market at some practical or emotional level, it is not enough that you just use visuals. They should be accompanied by influential words that bring your message through.
Everest Online Marketing understands the power of words when it comes to inspiring readers to take your desired action. This is why we offer copywriting and creative writing services you can tap into to effectively reach out to your readers. Whether you require a promotional copy for your product or service, a newsletter or an article for your blog that will spark conversation, we got you covered.
Give your brand a voice, grab your target market�s attention and let words work for your business by using Everest Online Marketing�s copywriting and creative writing services today.