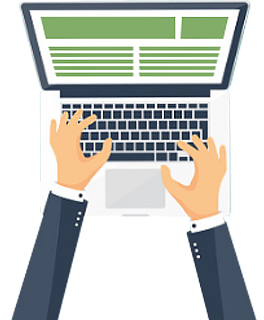 Everest Online Marketing offers seamless data entry processing with a keen attention to detail. We can help you input new data into your company databases for professional use. With our in-house data processor, advanced computer system, and up-to-date computer software, data entry jobs will surely be reliable and top-notch.
Online Data Entry Job
The act of entering data into an electronic format, such as a computer or other electronic device, is known as data entry. It can be done manually or automatically using a machine or computer. Although the majority of data entry tasks require a lot of time, most organizations still consider data entry a key, significant task. It helps businesses save time and effort by swiftly gathering relevant data to create business strategies and maintain market value.
Online Data Entry Specialists
A variety of industries require certain job requirements for transcription work. Work, like any other outsourced task, cannot be easily delegated.Work-at-home scams involving remote workers are prevalent. For your data entry duties, look no further than Everest Online Marketing.
We ensure that the accuracy of the data we provide will help you successfully grow your business.
Data Entry Skills
Data entry may have different requirements depending on which industry it is needed for. Some of the few skills usually required for the job in data entry are:
Basic software skills
Proficient communication skills
Quick keyboard typing and coding
Effective typing skills
Why should you outsource data entry services?
Outsourcing data entry services with Everest Online Marketing is cost-efficient, accurate, and would help you increase reach. Many data entry clerks provide electronically processed documents for ease of access. Data entry is the process of collecting information for useful business activity. It helps business owners maximize their efforts to reach a wider grasp of potential market segments.
Looking for a data entry service?
The process is often time-consuming. It may even become more difficult when data has to be researched, identified, or interpreted, following business rules before it is entered into a system.
Relieve your staff from the pressure of processing information and save your company hundreds of man-hours. Focus on other business development processes by assigning all your data entry needs to Everest Online Marketing.
Beyond entering basic information into systems to collate data, we are proficient in handling data extraction and conversion; legal, medical, forms, and image entry; online indexing; and copying, pasting, and sorting of data. Furthermore, we do each task with a certain degree of precision in the shortest time possible. You can be assured of fast turnaround time and accurate final output in assessable form. We do data entry effectively and error-free!
Outsource Your Data Entry Tasks With Us
Outsourcing data entry services gives many companies extensive access to the latest software programs to input and ensure accuracy of data. The process of entering data requires typing skills in both numerical and alphabetic format, good keystroke per minute speed, and knowledge of processing software which may be required. Upon outsourcing, goals on top priority will be more controlled to gradually improve the overall productivity. Thus, companies like Everest Online Marketing are here to give you the freedom to maximize your time efficiently to run your business efficiently.
Contact us now to hire a data entry specialist to increase your profitability and effectively meet market demands.