A great mobile-friendly hotel website design is one of the key factors in acquiring clients, gaining more revenues, providing a good customer experience, and boosting online presence. A hotel website design is not all about visuals but is also about functionality and ease of use. It is essential to create hotel websites that are not only eye-pleasing but also responsive which can also mean mobile-friendly, easy to navigate, and modern. Hotel websites, just like other websites should be informational and convenient to the end-users because they are the ones who will most likely engage with it and decide whether to make a booking reservation as to their preferences and website experiences.
The study by Microsoft stated that users now only have 8 quick seconds of attention span. This rapidly decreased from 10-20 seconds in just a few years. This is why remarkable hotel website design is important for the hotel business especially if its objective is to capture a potential client. As the attention span swiftly changed, users' device preferences changed as well.
Due to several gadget releases from here and there, users now choose to use their mobile phones as means of doing business. Smartphones are compact, convenient, and can be brought and used anywhere, anytime which is undoubtedly a suitable and trendy device to come in handy. With this selection in mind, a hotel business should consider the most used device and have its hotel website design responsive to all devices available in the market.
Mobile-friendly primarily means a shrunken-down version of your website that accurately works on a mobile device or tablet just as it works on computers. One design fits all, to mention it. If you need basic tips for a mobile-friendly hotel website design, read further in this article and discover the four basic tips for mobile-friendly hotel website design.
It is vital for a company to have a mobile-friendly website in order to address all customer needs according to the device they utilizing as computer monitors are not accessible anywhere. One client could not just use your website when they are outside, and not all of your potential market have access to computers or laptops at all times.
When you ask your web designer for a responsive hotel website design, not only will it be compatible with all your devices, no matter where you'll view it but also to the users' end as well. As a hotel business owner where experience is the root of feedback, you should also create a favorable customer journey while your market is on the verge of finally getting their hands on your service offering. A delay, an error, or a bad user interface could easily drive your potential customers away. So, keep in mind how important mobile-friendly hotel website design is and continuously establish positive customer experience, converted users, and increase in revenue.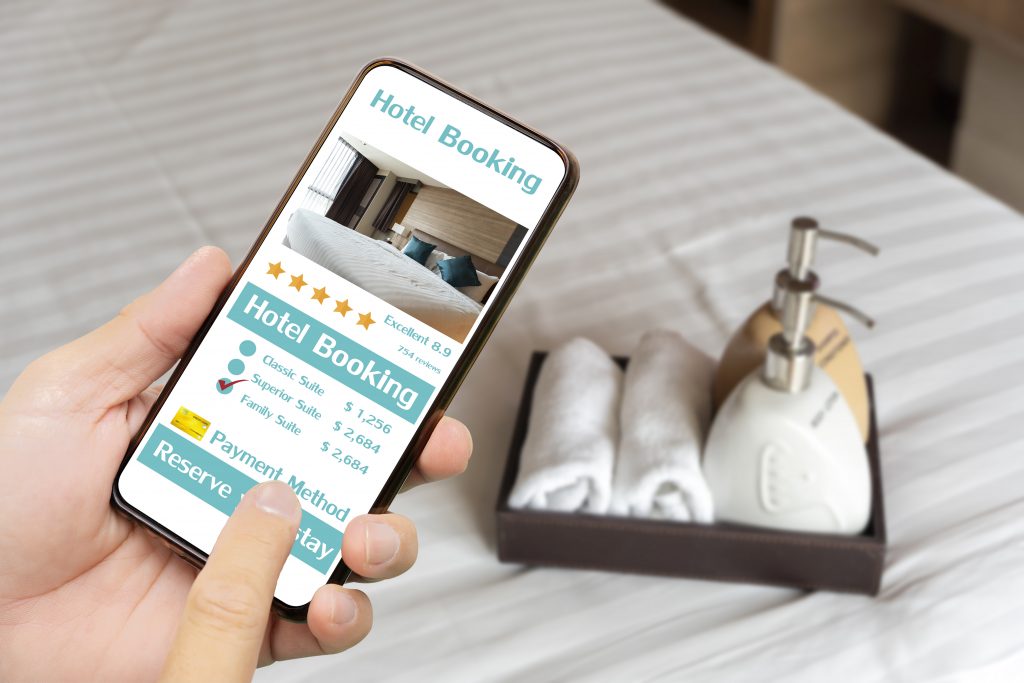 Tip 1 on Mobile-Friendly Hotel Website Design:
As everything goes digital, it is vital to be modernized in every business activity. Consumers go with trends as time goes, in for what is fresh, in for what is modern and businesses should also adapt to abrupt changes in how business is done. No matter how vintage, or how modern you aim to be, there will always be the latest occurrence in the business industry thus adapting and adjusting is one major action that any company should always be ready for.
Look for an expert web designer and ask for a responsive web design
There are a lot of web designers over the world but finding the perfect one for your specific requirements and preferences is quite difficult. A web designer is knowledgeable about the ins and outs of a web design that enables companies to display their offerings to the public eye. They not only prepare stunning web designs but also functional and easy navigation for all users and visitors of the website. To find the most suitable web designer, you may use the following outline as a guide:
1. Search online for web design agencies or freelancers specializing in responsive design.
Start your search by utilizing search engines such as Google, online platforms, and even social media sites to find web design agencies or companies. You may also want to consider outsourcing to ease up your needs on web design without breaking the bank. Keyword search also works best while searching. You may start with terms like a responsive web design company or web designer [insert your location] or hotel web designer, this will help search engines give you results that are targeted to your needs and help you discover professionals who have expertise in creating mobile-friendly web design.
2. Review their portfolios to assess their design style and expertise.
Once you find a company or a professional web designer, it is recommended to ask for their portfolio before proceeding. This helps you review their past and current outputs and asses how flexible web designers they are.  Their portfolio would also show if their design style and expertise suit your preferences and needs and if they can deliver the project efficiently. Pay attention to the visual appeal, user experience, and responsiveness of the websites they have created.
3. Consider their experience and client reviews to ensure their credibility.
Evaluate the experience and reputation of the web designers or agencies. Check if they have specific experience in designing websites for the hotel industry, or similar businesses. Look for client testimonials or reviews on their website or third-party platforms to evaluate their professionalism, reliability, and quality of work.
4. Contact the selected designers to discuss your project requirements and request a quote.
Reach out to the selected web designers to discuss your project requirements. Discuss details about your hotel, your brand identity, and your vision for the website. Ask about their availability, estimated timeline, and pricing structure. Request a quote based on your specific needs and preferences so the price would be enough to cover everything.
5. Choose a web designer who understands your vision and has a proven track record in creating responsive websites.
Consider the web designer's comprehension of your project vision and their ability to meet your requirements. Asses their expertise in hotel website design or hotel websites, as well as their ability to incorporate your branding elements effectively. Review their past work and client testimonials to assess their track record. It is also important to choose a web designer who aligns with your vision and has a proven track record of creating mobile-friendly websites specifically, hotel websites for their clients.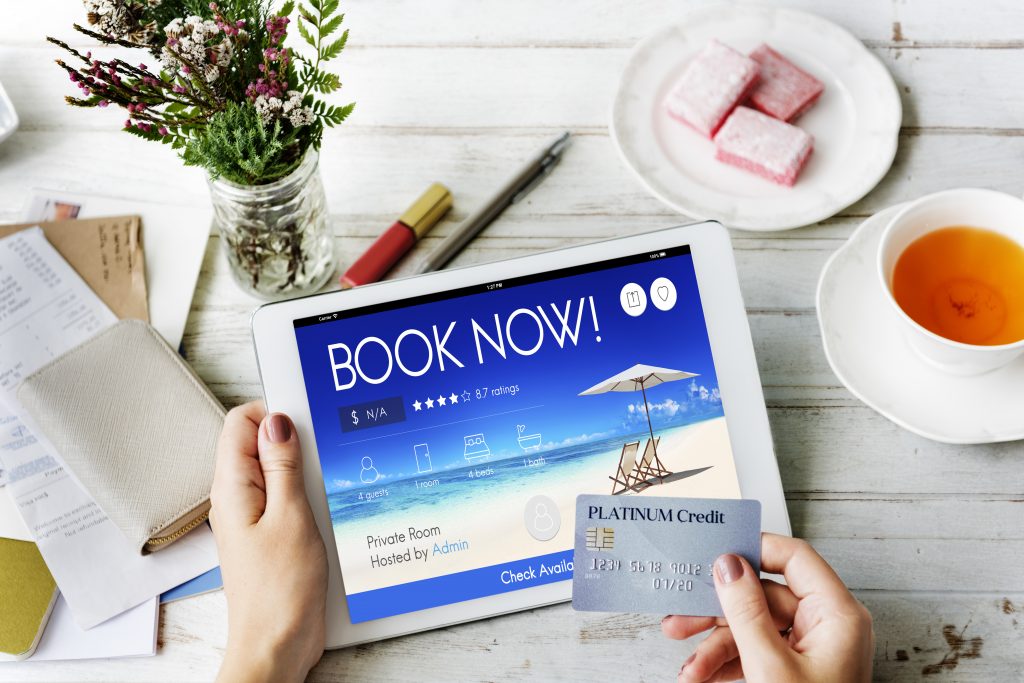 Tip 2 on Mobile-Friendly Hotel Website Design
Once you found your business a trustworthy and skilled web designer, it is time to direct your certain preferences to be included on your hotel website. The second tip we recommend you do is to set up a:
Mobile-friendly navigation
Smartphones have basically smaller screens than computer monitors, thus, the display may seem different if the hotel website design is only meant for computer monitors. Mobile-friendly navigation is an essential aspect of creating a user-friendly hotel website for mobile devices. By simplifying menus, utilizing clear labels, implementing sticky navigation, and incorporating touch-friendly elements, you can enhance usability and engagement on smaller screens.
Besides that, a business should also take convenience into consideration where today, it is very unlikely to see a person not holding a phone in their hand. This portrays how mobile-friendly navigation ensures that even when a user does not have access to a computer, they could still have access and freedom to visit your hotel website just by using their phones.
"As of 2022, there were reported 8.6 billion mobile phone subscriptions worldwide, up from 8.4 billion the previous year. The number of subscriptions exceeded eight billion for the first time in 2019. With a global population of 7.9 billion as of 2022, the number of smartphone subscriptions now significantly exceeds the number of people on the planet. This comes off the back of an extraordinary period of growth." — Statista, 2022 
Following Statista's research, it is safe to say that the number of mobile and smartphone users and subscriptions will continue to increase as our world becomes more advanced on a daily basis. This signifies how important it is for companies to adjust and adapt to the modern world's changes and improvements to rapidly cater to their customer's needs without the need to disregard the inevitable technological advancements. Here are a few guides which you can ask your web designer about when creating mobile-friendly navigation for your hotel website:
Simplify the menu and prioritize important sections.
Use clear and intuitive labels for menu items.
Implement a sticky navigation bar for easy access while scrolling.

A sticky navigation bar helps keep a website's position while allowing a user to access various portions or sections of a website while the page is scrolled.

Design touch-friendly elements for easy navigation.
Include breadcrumbs or a back button for easy navigation.

Breadcrumbs are a series of text links that show visitors where they are on the page and how they got on the page they are currently navigating.

Add a prominent search bar for quick information access.
Tip 3 on Mobile-Friendly Hotel Website Design
If you are a mobile user, it is evident how small the screens are, and what you can see is not noticeable as things are on bigger screens. However, professional web designers know the importance of CTAs, and working on them to be remarkable could boost the business and overall customer experience upon booking your hotel.
Clear Call-to-Actions (CTAs)
Call-to-action or more commonly addressed as CTA is a text prompt that provokes a user to do some specified action on the website. Placing a clear CTA on your website lessens the chances for your website visitors to click away or leave the website. CTA entices them to make a purchase, subscribe, or try new things with one simple and concise click. Oftentimes, a hotel website CTA button would be displayed like the following, but not limited to these:
Book Now
Make Your Reservation Now
Check Availability
Reserve a Room
Receive Special Offers
A clear call to action (CTA) on your hotel website provides straightforward instructions to visitors, guiding them toward the desired action, such as booking a room or making a reservation. By using concise and compelling language, a clear CTA grabs attention and motivates users to take immediate action. It eliminates confusion, reduces uncertainty in the conversion process, and ultimately increases the chances of visitors converting into customers. A well-crafted CTA effectively communicates the value proposition of your hotel, highlighting unique selling points or special offers. It grabs attention and entices visitors to explore further, showcasing the benefits they can expect from choosing your hotel.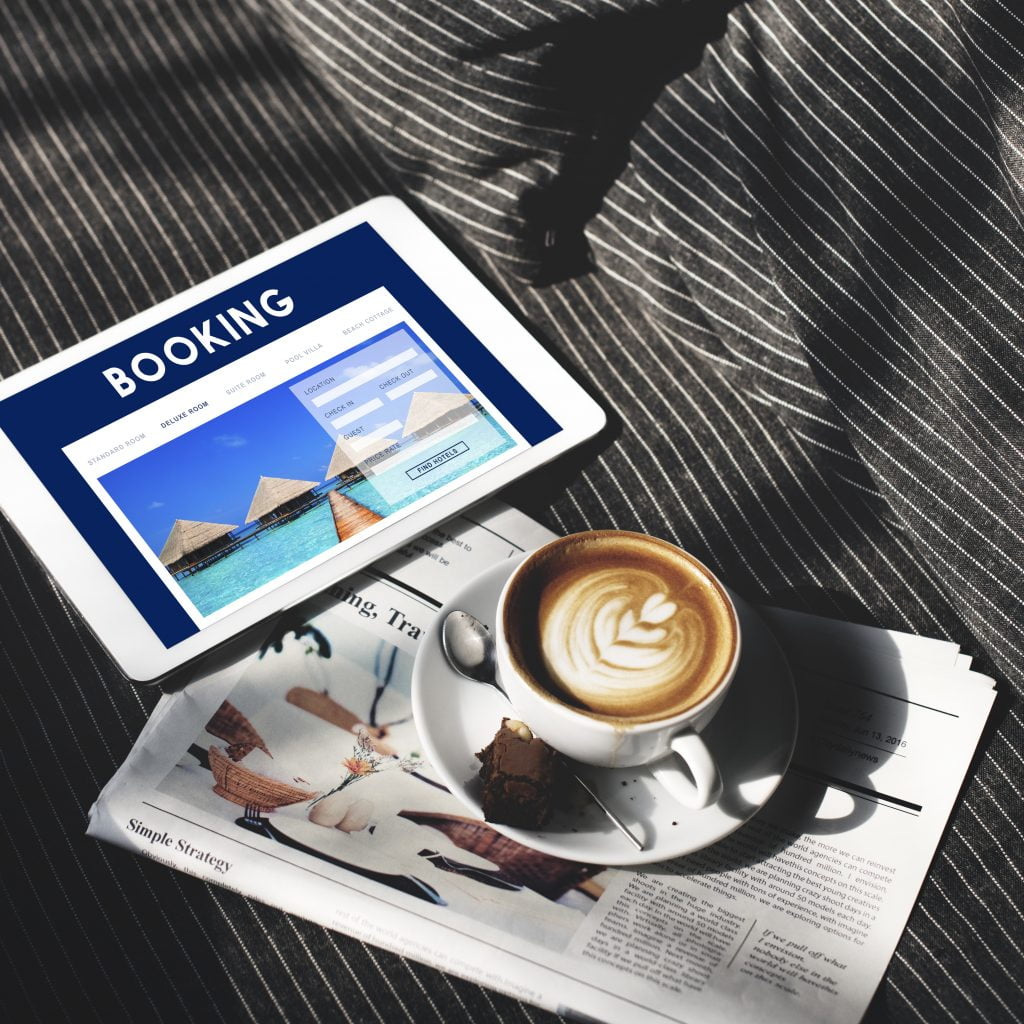 Tip 4 on Mobile-Friendly Hotel Website Design
A hotel website, just like any other website online must be secured. Security during these advanced days, should be paid more attention to as we become more digitalized in doing business. As a business owner, you should not only aim for your privacy but also your website's visitor's security and privacy as well.
Make your hotel website design secured
To make a website secure, several key measures should be implemented. These include using SSL/TLS certificates to encrypt data transmission, regularly updating software and plugins to patch vulnerabilities, implementing strong and unique passwords, enabling firewalls and intrusion detection systems, and conducting regular security audits. The benefits of securing a website are beneficial. It protects sensitive user data from unauthorized access, reduces the risk of data breaches and identity theft, enhances user trust and confidence, and safeguards the reputation of the business. Additionally, a secure website can improve search engine rankings and ensure compliance with data protection regulations.
According to Web FX, there are nine steps to secure a website:
Choose a capable host
Choose the right content management system
Manage plugins and add-ons
Enable access levels
Implement strong passwords
Setup automatic backups
Update security subscriptions
Include SSL certificate
Set some testing time
If you are a newbie, you are probably unaware of the technicalities and terminologies of a website. It is not something you can easily do unless you earned a degree in it, is a website development enthusiast, or have gone through a rigorous process of training to be a professional developer— you cannot easily implement the steps abovementioned. However, that is not a problem anymore as reliable website developers can easily be found nowadays.
Along with reliable web developers, a hotel website design would not be possible without employing skilled and talented website designers. Everest Online Marketing has been doing business since 2015, and have efficiently helped business attain their goals with Everest Online Marketing's web design solution which helped numerous business create eye-pleasing and stunning website design for different industries. Check our services and find which one suits your business needs today.