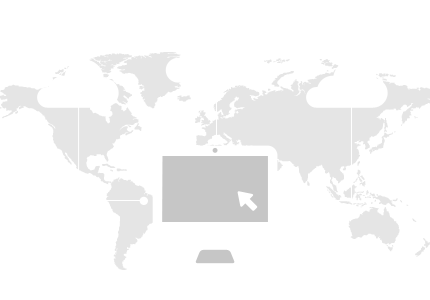 Network Monitoring and Management Solutions
For any business, a reliable network is critical to ensure efficient and ongoing operations. So it makes perfect sense to prioritize network management. This entails making sure that the network is always up and running and that problems are immediately addressed to meet service needs and prevent costly work disruption.
Unfortunately, not all organizations have the capabilities and tools to carry out network management on their own. In such case, technical and support issues can arise, resulting or contributing to customer dissatisfaction.
Everest Online Marketing is here to address your business's network challenges. With our network monitoring and management solutions, we can provide you the resources necessary to maximize the availability and performance of your network. We will help keep track of its health, making sure its bandwidth, applications, links, servers and hardware are performing at their best.
You do not have to do the complicated task of network management on your own. Everest Online Marketing can take the work off your hands with our top notch network monitoring and management solutions. With an efficient and well-managed network in place, you can reduce or avoid downtime and provide your customers a system they know they can rely on.
Inquire Now!